Johnstone Crossing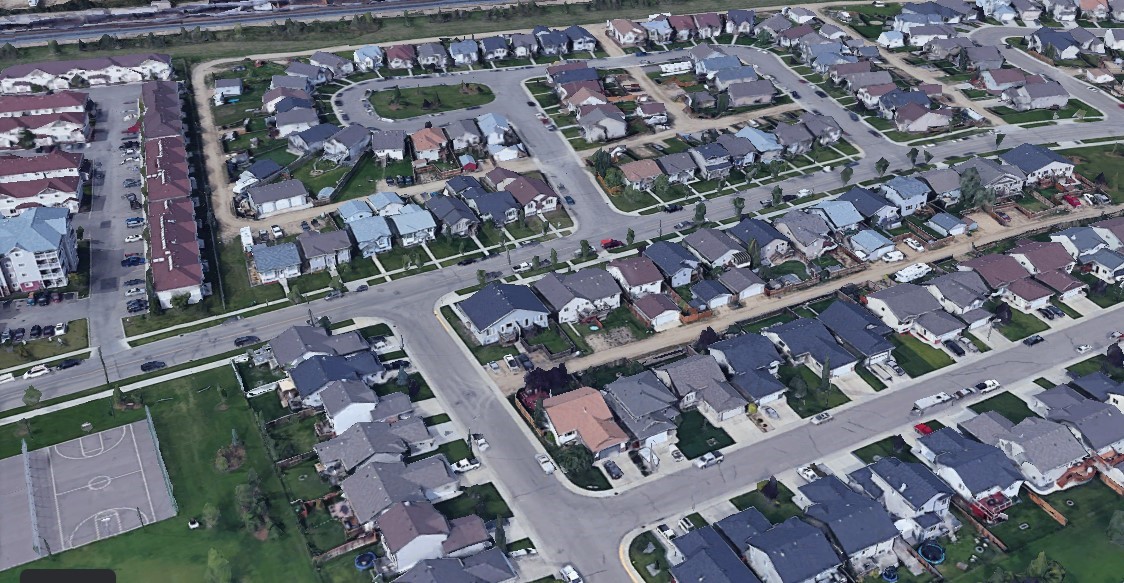 Pretty much the entire north end of the residential areas of Red Deer is surrounded by industrial areas and a lot of people tend not to like that. Johnstone Crossing's west is bordered by the Edgar Industrial Park.
Johnstone Crossing - Parks
There is also a train that runs along the north side of Kentwood and the north and west sides of Johnstone Crossing, but this neighbourhood is very peaceful and quiet. If you're near the railways but if you ask the residents of Johnstone, it is nothing to them, not annoying at all.
There are a lot of good things about this neighbourhood. At Johnstone Crossing, everyone in Red Deer knows it's even more affordable than Kenwood and the median home price so far is $323,000, which is affordable.
Johnstone Crossing - Types of Homes
It's a little bit newer of a neighbourhood with homes ranging from 2000 to 2012. There are also some great shopping and grocery options on the north end of the city.
You still have Parkland Mall, which has some decent shopping. There are the regulars like Walmart and Canadian Tire and there's the Wholesale Club for some bulk grocery options.
Johnstone Crossing - Golf Course
The industrial areas can be a bit of a con when you're living in the north end but what that also means is that a lot of people work in these industrial areas. So if you work there, you're going to have a shorter commute to work, which is super important.
If you want to do some fun things you can do with your family and the kids, one of the absolute favourite places to bring your kids is the TreeHouse Indoor Playground which is located just adjacent to the Kentwood neighbourhood. Your kids will love going there.
Johnstone Crossing - Centrum Arena
Another great option and if you want to get outdoors is to go check out Discovery Canyon in the northeast part of Red Deer. This is a cool natural river that you can rent tubes and slide down.
You will end up floating into a little wading pool. There is a nature-themed kid for the nature theme park for the kids to play in and there's also a concession there. It's right next to the Riverbend Golf Course.
Johnstone Crossing - Schools
So, if you feel a little bored, you can hit up a game of golf. Johnstone Crossing is a very nice, very peaceful and affordable neighbourhood. This might be the right place for you.
Check out the listings for the Johnstone Crossing neighbourhood below. If you don't see a home you'd like – contact us today and we'll do some more research for you.